Information:
HIGH FREQUENCY MOBILE DIGITAL C-ARM SYSTEM
(12KW, 160MA, Motorized movement)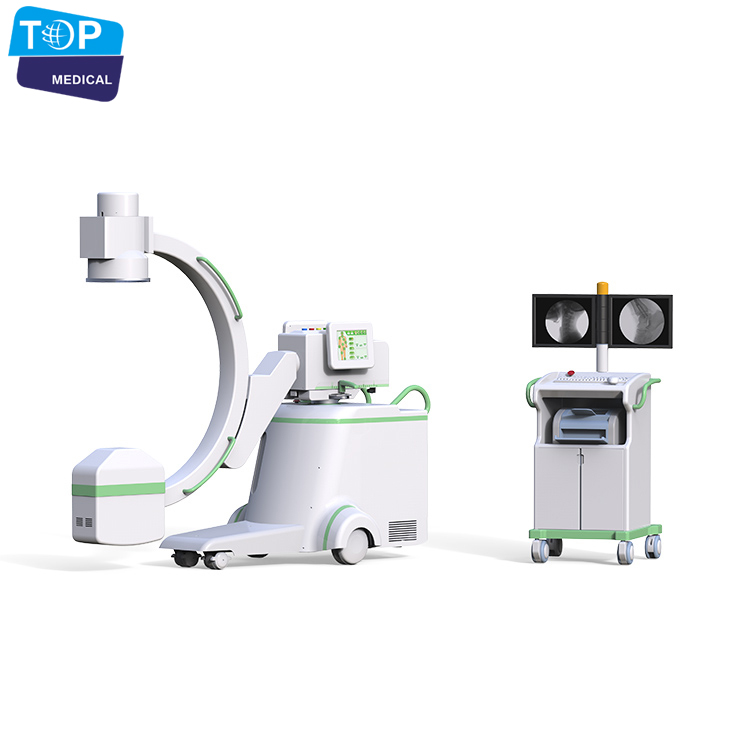 Packing: 2900*1500*1650mm 570kgs / 820kgs
PRODUCT DESCRIPTION
Product application
With cutting-edge technology and high performance, this system becomes a reliable partner in the OR for a vast range of surgeries.
Professional diagnostic and treatment platform delivers the optical performance for wider application.
♦ Pain management
♦ Orthopedics
♦ Urology surgery
♦ Spinal surgery
♦ Abdominal surgery
♦ Digestive department
♦ Gynecology
Clinical images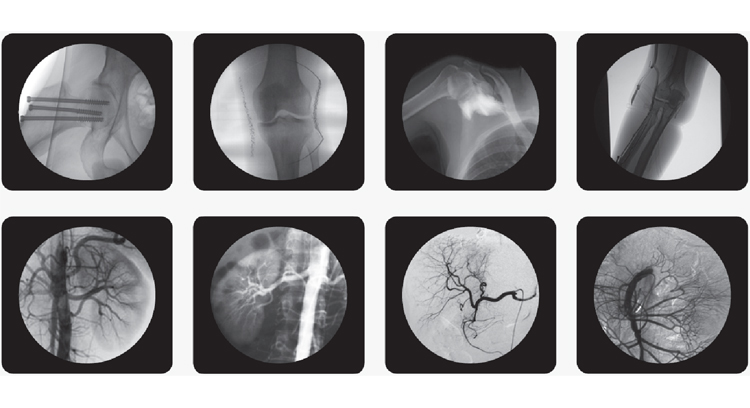 X-ray source
♦ High frequency generator delivers 6kW power output for all the typical applications in Spine surgery, Orthopedics, Traumatology urology and Pain management.
♦ Large power provides the high quality x-ray to deliver crystal-clear images.
♦ Unique design of large thermal capacity(>1000KJ) with advanced heat dissipation technology, allows for clear images, even for long and repeated procedures.
♦ 60kHz high inverter frequency and square wave produced by inverter wave, increase the x-ray quality.
♦ Dual focus(0.3mm/0.6mm) x-ray tube with rotating anode.
♦ Motorized iris collimator with multi-leaf supports high accuracy for selected x-ray field size.
Image acquisition System
♦TOP-A2004 image acquisition system equipped with the built-in fiber grid to eliminate the scattered X-ray effectively.
♦ TOP-A2004 adopts mega pixels imaging chain technology, optimal design and configuration. Medical use monochrome support the 1280*1024 pixel array spatial resolution. The acquisition system of 12 bit, 4096 gray scale, quadruple of 10bit,1024 gray scale.
Effective guarantee of image processing system
TOP-A2004 equipped with specialized workstation which has powerful image processing function
♦ Multi image post-processing functions such as the image M/L adjustment, region of interest balance, GAMMA correction, Flip, Noise reduction, Smoothing, Sharping and so on.
♦ Comprehensive report printing module which help reduce doctors' work and increase the diagnose quality.
♦ Workstation has the function of fluoroscopy storage, operator can capture and store statistic and dynamic image to minimize the need for repeat exposure.
♦ Mass capacity digital storage, Images from spot film and fluoroscopy are both lossless stored in digital format. Doctors can edit and share the images any time they need.
♦ During the image processing, the doctors can retrieve all the acquisition action for the previous images at any time, allows for a detailed comparison.
♦ Versatile professional measuring functions, providing comprehensive software system for the interventions.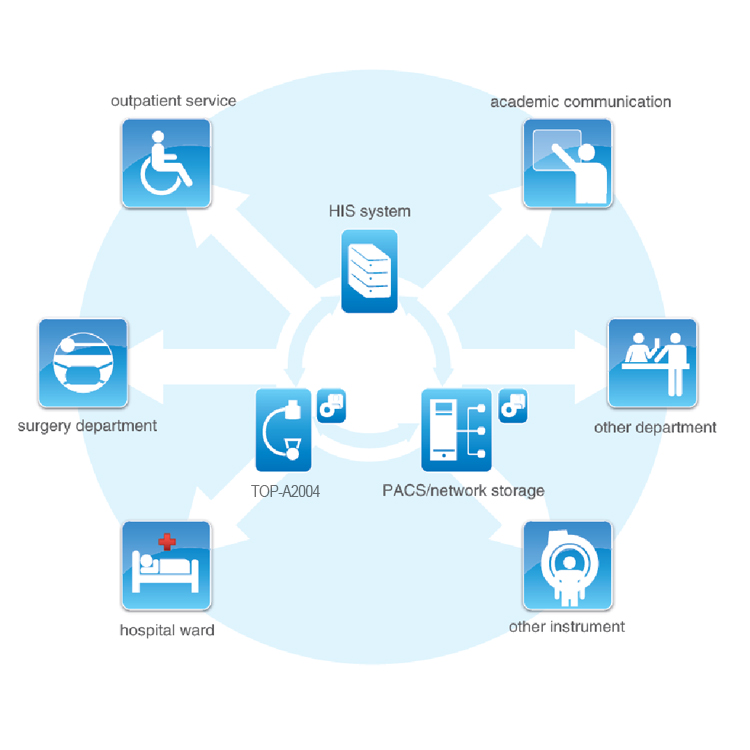 Intelligent and humanized control system ensure the smooth of diagnosis
Dosage control and intelligent work mode
♦ Instant switch between dose mode and low dose mode.
♦ Intuitive humanized touch screen allows for more convenient operation.
♦ Humanized LCD touch screen and accurate APR parameter setting allow the easy and fast operation during surgery.
Four dimensional movement control
♦ Four dimensional motorized movement for easy and accurate positioning.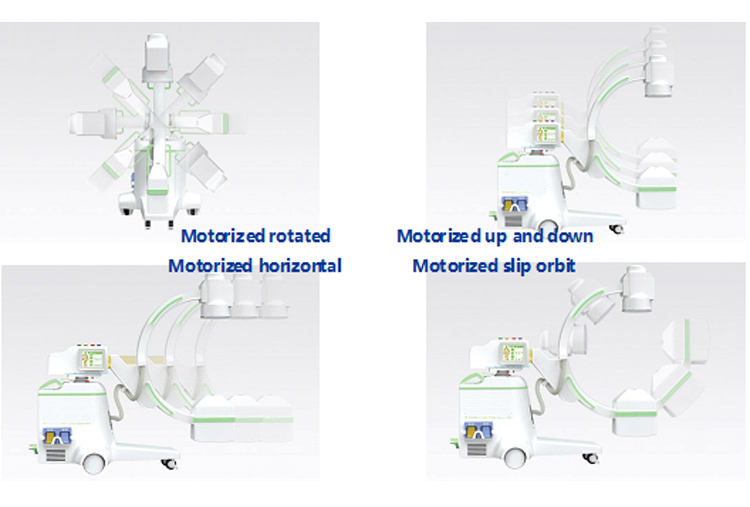 High Frequency Inverter Power

Output power: 12.0kW

Inverter frequency: 60kHz

Continuous Fluoroscopy

(Automatic, Manual)

Tube voltage: 40kV~125kV

Tube current: 0.3mA~4mA

Intensifying Fluoroscopy

(Automatic, Manual)

Tube voltage: 40kV~125kV

Tube current: 0.3mA~8mA

Pulse Fluoroscopy

(Automatic, Manual)

Tube voltage: 40kV~125kV

Tube current: 0.3mA~30mA

IBS/ ABS function

YES

Radiography Tube Voltage, mA

Tube voltage: 40kV~125kV

Tube current: 25-160mA

mAs: 1mAs~320mAs